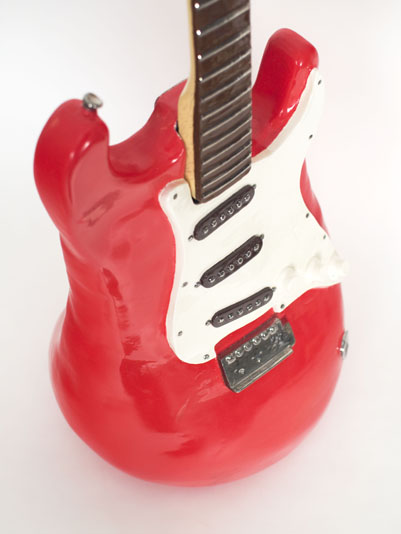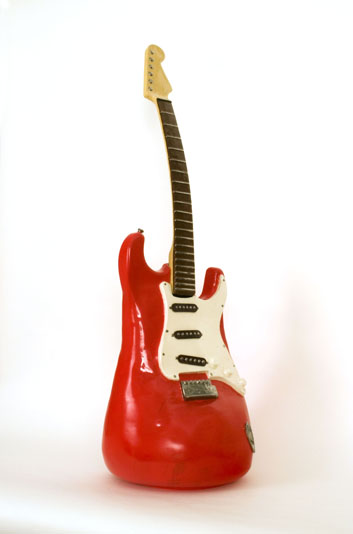 Guitar Morphologies "Pregnancy - 9 months" - earthenware, glaze, lacquer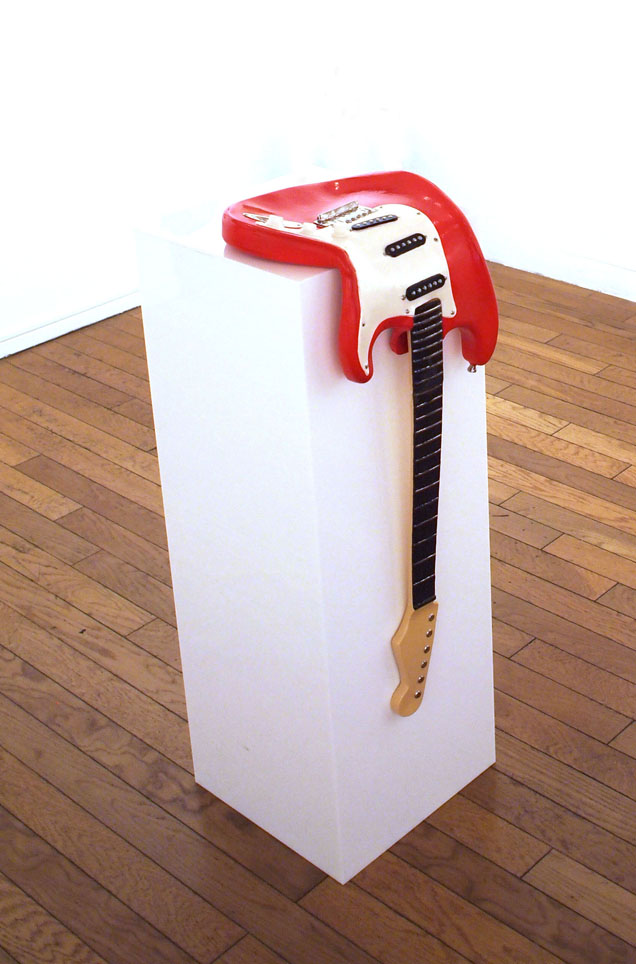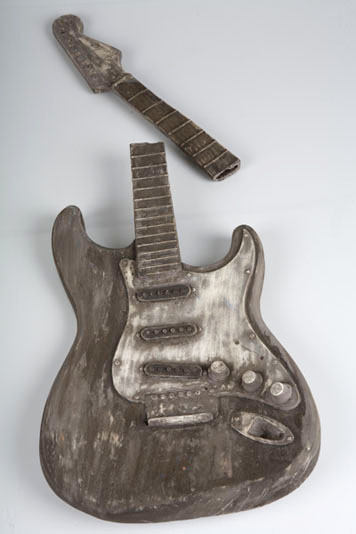 Guitar Morphologies "Impotence" - earthenware, glaze, lacquer
Guitar Morphologies "Fossilized" - earthenware, pigment
I have always questioned Darwin's theory of evolution. I believe that all organisms are designed by designers from a higher dimension, who are able to design in more than 3 dimensions – they are able to morph the shape of their creations over time.
The Guitar Morphologies series juxtaposes biological morphologies (pregnancy, impotence, etc.) onto a guitar's form – an homage to these superior designers.
GIL KUNO: Guitar Morphologies

THANKS TO:
Adrian Saxe, Shoshi Kanokohata, Mitsuko Ikeno.