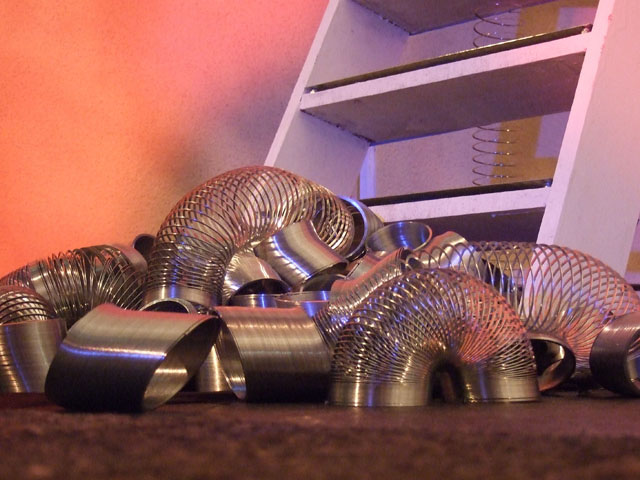 Slinky Piece - ladder, galvanized steel, mics, effectors, 100 Slinkys
Slinky Piece is part of the 'De-composition Series' installations, in which random events (chance operations) influence the resulting sound composition. A ladder fitted with mics is the primary sound pickup device. The ladder is 'played' by successively dropping multiple Slinkys down the ladder. The sound of the descending Slinkys is processed and amplified, yielding an increasing aural cascade.
The first incarnation of the piece was a performance for the Hammer Museum in Los Angeles, performed by Mackenzie Powell and Madeline Kudritzki.