Haze is an interpretation of Chaos Theory – the science of deriving deterministic rules in turbulent, seemingly chaotic systems. Chaos is as old as the Universe itself, but we have only begun to understand chaos with the advent of computer technology.
Haze is an audiovisual installation featuring chaotic images of gaseous matter. The images are presented in Rorschach style, allowing for the viewer to find patterns formed within the projection. In a sense, they become the chaos theorist, finding the order within chaos (the method to the madness.)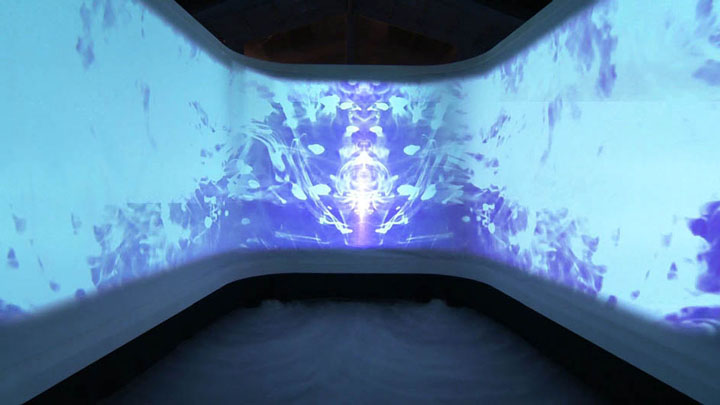 Haze - smoke, video projection, audio composition

Installation presented at Nihon TV and Torrance Art Museum. Projectors provided by Epson.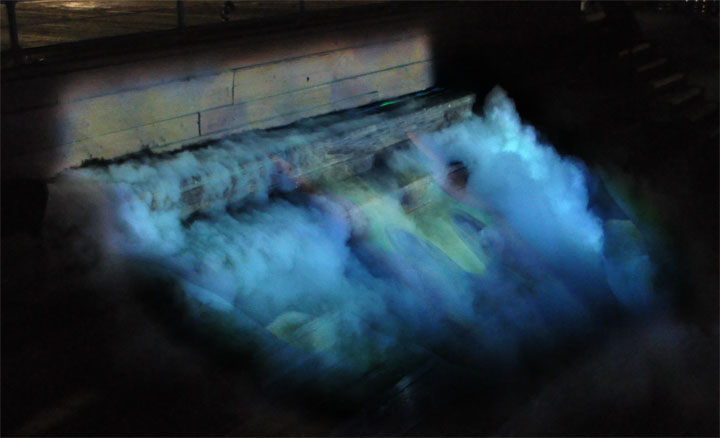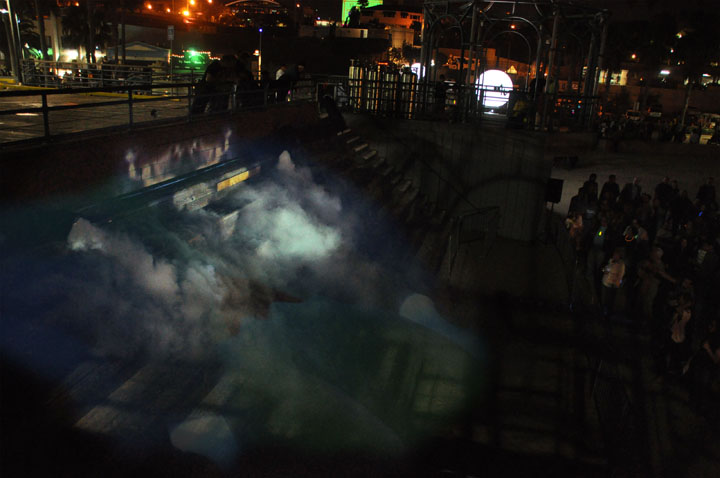 Public art version presented at the Glow Festival in Santa Monica (see 2:29 in above video.)

First incarnation at the Broad Art Center in Los Angeles.
GIL KUNO: HAZE
Thanks to: The Glow Festival, Santa Monica City, TLC Creative, LA County Lifeguard Headquarters, Marc Pally, Malina Moore, Allison Ostrovsky, Rachel Burke, Mickey Gallagher, David of DMaX, Jay Yan, Art|Sci Center, Blanka Buic, Kelly Kleinschrodt, Shoshi Kanokohata, Keita Sakuraoka, DMA, Guy, Jason, Simon Bennett.